Dear subscribers! Please pass metrics from the 1st to 5th of each month and in the case of gas smell, emergency call 104
If gas smell detects, call 104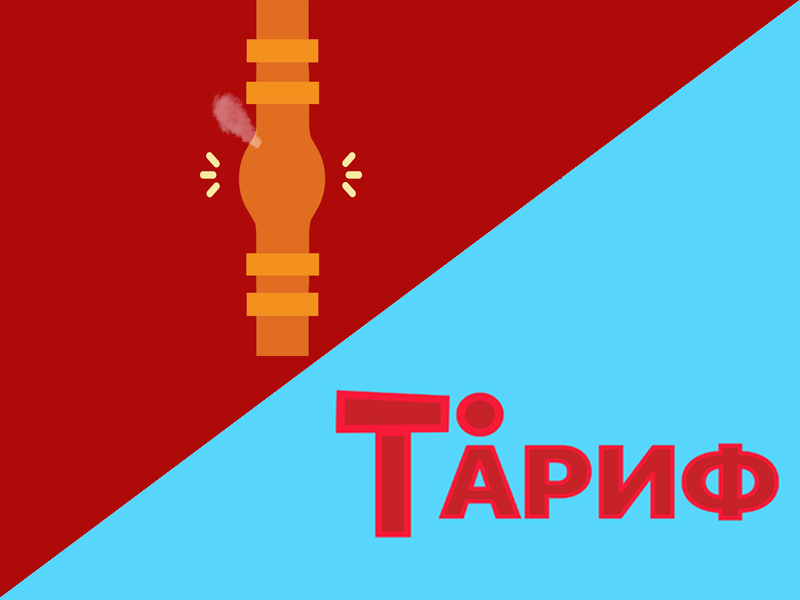 Gas pipelines and distribution tariff, what do they have in common?
17.02.2021 14:31
As on today, 97% of gas pipelines in Ternopil Region are state-owned. They are on the balance of the State Property Fund of Ukraine and are not subject to privatization. The concluded agreement between the State Property Fund and the Ministry of Fuel and Energy determines the enterprises that can service gas pipelines, subject to the relevant license.
On the territory of the region, within the limits of its licensed activity, these services are provided by "Ternopilgaz". The company is responsible for maintenance, restoration, reconstruction, repair, replacement of gas pipelines and structures on them, for uninterrupted and trouble-free natural gas distribution to each consumer. Monitors compliance with the set operating pressures of gas in the system, regulates it.
Those gas pipelines that are built by the population at their own expense are transferred to the balance of the gas distribution company by local governments. Since then, "Ternopilgaz" has been responsible for their safe work. In case of emergency, at any time of the day, by calling the emergency gas service number 104, you will receive necessary qualified assistance, which will be provided by the dispatcher or emergency crew of "Ternopilgaz".
The company provides round-the-clock maintenance of gas networks and delivery of natural gas to 210 thousand consumers. This is the daily work of many structural units, departments, precincts. The Service for operation and repair of underground gas pipelines, production and technical department, capital construction department, laboratories for calibration of industrial and domestic gas meters, "Yedyne Vikno", "Contact Center" and a number of other departments are open to consumers. As a result of coordinated daily work of each employee, it is safe to say – in Ternopil Region there are no gas outages!
The issue of raising the natural gas distribution tariff is very painful for both the consumer and the gas distribution company. The consumer needs to understand that the fee for the natural gas distribution service was until 2020, it was included in the fee for the gas price. Regardless of its established size, and despite the fact that the size of the tariff for many years did not cover the costs of the company – "Ternopilgaz" has always provided uninterrupted and trouble-free natural gas distribution to each consumer!
Day and night, summer or winter, Ternopilgaz cares for warmth, comfort in every home, and most importantly for the safety of each of its consumers. For half a century, several generations of gas employees have been working to lay gas in the most remote parts of Ternopil Region, because everyone knows that a gasified village is a civilized and modern village, where people do not have to carry firewood, buy coal and smoke in stoves. We care about security, we care about our lands!
Always yours "Ternopilgaz"!
---
All news